Make sidebar default to company on small screens
complete
When using the app on a phone, if you then go to a company, you are having to constantly click on the menu icon to get to assets within that company.
I was on site today and needed to get several passwords... I kept clicking my personal passwords instinctively instead of clicking menu > passwords.
I think it would be great if when you are within a company, the sidebar default buttons were for the company's bits and pieces instead of the global ones.
If there are plans for a mobile app or similar any time soon... Ignore this! - however, the site works very well on mobile, so don't really think an app is even needed... not sure the plans!
Bad example picture attached...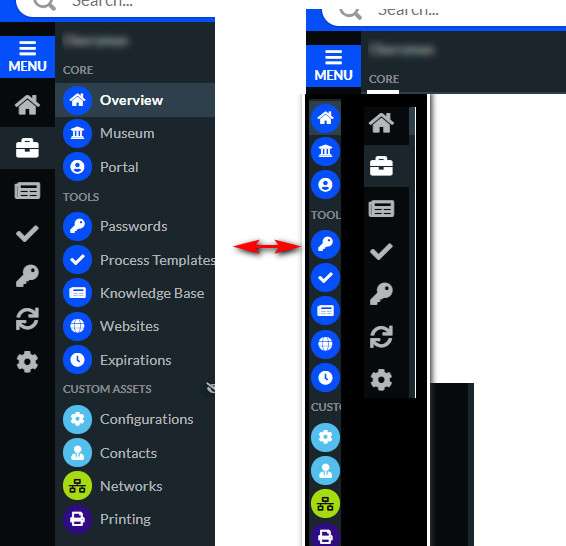 marked this post as
complete